We decided to home school after large amounts of prayer and support of Godly friends.
We are so thankful for this opportunity that we have been given. We see the Lord at work in our lives as a family and individually through this experience.
I will share about curriculum we use, and our experiences in our daily schooling on this page.
We are in our 6th year of home educating. Once a week we learn with our Classical Conversations Community. The curriculum provided with CC is simple and effective. With a combination of Classical Conversations and our home curriculum I have personally reclaimed my own education. It's truly AMAZING!
We have survived and so will you .
Here are some of the Curriculum we use or have used over the years. Be encouraged not overwhelmed!
In Christ,  Liz
https://welltrainedmind.com/p/first-language-lessons-level-1/
This program has saved me. I have almost made it through the first and third levels of this program with my sons. I knew little to nothing about the English language and it's structure. I'm getting it..I really am, and I'm a slow learner.
This program is a winner!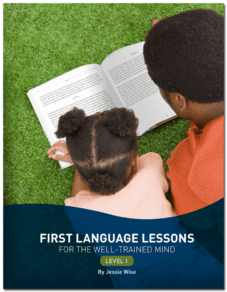 https://www.sequentialspelling.com/
My son actually enjoys spelling…finally….he loves this curriculum.
I am personally in love with this curriculum. I truly believe I would have been an exceptional speller if I'd had this when I was a child.

We absolutely loves the self-paced learning series. The company often has a half priced sale around Christmas for their online based curriculum.
We love Daily Grams! Short lessons that don't leave your kids snoozing.
http://eps.schoolspecialty.com/products/literacy/vocabulary
Wordly Wise has been a big hit in our home.
All 3 of my boys have enjoyed their individual books at different level.
We have used Abeka through our years of homeschooling . 
You just can't go wrong with this curriculum.
http://www.bjupresshomeschool.com/
We have used BJU Press for many years for different subjects. We always use their readers and adore them. Their content is educational and fun. This is another curriculum you just can't go wrong with .
We have used My Father's World's Deluxe 2nd grade kit which includes U.S History (my son loved it), and they also have great readers and so much . Our 4-year-old used the My Father's World Kindergarten Kit also.